Foundation Achievements
YOUTH ON THE RIDGE COMMUNITY FOUNDATION
Dedication, vision, chocolate …. mix those together, stir in a generous helping of community support for children, and serve up the 13th Annual Paradise Chocolate Fest, scheduled for May 11-20, 2018. Held each May, the multi-award winning Chocolate Fest promises chocolate indulgence, festive delight and plenty of "sugar-coated fun" for all ages. Most importantly, proceeds raised from the Paradise Chocolate Fest provide much-needed funds for youth programs in our community.
The Paradise Chocolate Fest was founded in 2006 by Bill and Pa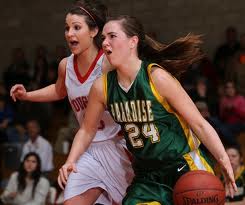 m Hartley, owners of Joy Lyn's Candies with the support of a multitude of community volunteers to benefit the Boys & Girls Club of Paradise Ridge.
As the Chocolate Fest continued to grow in size and community support, it became evident that the event had the capacity to have an even greater impact. With tremendous support, and in agreement with the Boys & Girls Club, community members who had served on the Fest steering committee moved to formally incorporate the Paradise Chocolate Fest as its own non-profit organization in 2010.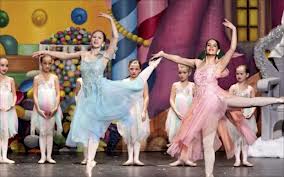 Recently, Paradise Chocolate Fest leaders announced a corporate name change to Youth on the Ridge Community Foundation, Inc., to better reflect the agency's mission and scope of support for organizations that provide educational, enrichment, recreational and leadership opportunities to youth on the Paradise Ridge.

Youth on the Ridge Community Foundation is a non-profit organization, dedicated to assisting one of Paradise's most precious resources; our youth. The need for support of youth services on the Ridge is great. The Paradise Ridge has been significantly economically depressed, showing figures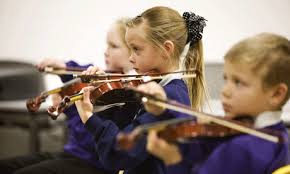 above and beyond that of the nation and California. Paradise Unified School District serves 64.8% of their entire student population free or reduced price meals, another indication of the poverty level on the Ridge. Although recent improvement in unemployment statistics from the California Employment Development Department show the Ridge at approximately 6.7% they fail to show the large numbers of people who no
longer qualify for unemployment and continue to try to find work on their own.

Dollars invested in education, music & arts, afterschool programs including sports, leadership, and basic enrichment have all been drastically reduced or cut outright due to California State's severe budget problems. This coupled with parents and loved ones unable to pay for afterschool programs, lessons, sports and youth experiences, leaves the children on the Ridge in a very tight spot. We feel we can best leverage our dollars earned through the Paradise Chocolate Fest and all of the Youth on the Ridge Community Foundation's efforts by spreading the wealth amongst as many qualified beneficiary nonprofit recipient groups as possible.

In the past 8 years, the Paradise Chocolate Fest has distributed over $180,000.00 to 43 non-profit organizations - supporting music & academic programs, scholarships to summer camp and dance classes, youth leadership training, sports equipment, food banks, upgraded computers and much, much more.

The Paradise Chocolate Fest would not be the success that it is without friends of the Fest who share in the common vision of benefiting youth in our community. "Thank You!" for your consideration of support.
2018 Paradise Chocolate Fest Beneficiaries –
A Simple Gesture – Community Food Banks
Achieve Charter School – Sports programs
Boy Scouts Troop #316 - Summer Camp Scholarships, Tents & Equipment
Boys Scouts Troop #770 – Camp Scholarships
Children's Community Charter School – Educational programs
Cub Scouts Pack #316 – Summer Camp Scholarships, Achievement awards
Evergreen 6 Academy – Academic & Environmental Education
Friends of the Library - Paradise – Summer Reading program
Girl Scouts – Summer Camp & Community Service projects
Gold Nugget Museum – Pioneer School & Maidu programs
Northern California Ballet – Scholarships & School performances
Paradise Charter Middle School – Academic Learning tools
Paradise Friends of the Library – Summer Reading program
Paradise High School Girls Basketball – Uniforms, Transportation & Tournament fees
Paradise Host Lion's Club – Vision Screening, Kases for Kids, Backpacks for Kids …
Paradise Piranhas Swim Team – Scholarships & Equipment
Paradise Rotary Interact – Community Service projects
Rainbow Girls – Leadership Training
Reading Pals, Paradise - Literacy Mentorship
Ridgeview High School Rangers – Safety Equipment & Uniforms
Strengthening Families / Youth for Change
P.O. Box 2621, Paradise, CA 95967 • 530/342-4896
www.chocolatefest.us • info@chocolatefest.us
IRS Tax Exempt - #27-0772654