Get There
Tickets & Registration to Fest events!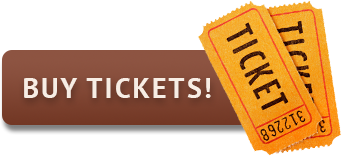 Tickets & Registration for each of the Fest events - "Evening of Chocolate, Wine & Brew!" "Paradise Chocolate Fest", "Chocolate Pancake Breakfast", "Beyond Fitness Chocolate Chase", "Chocolate Cuisine Challenge", "Chocolate Thunder Motorcycle Run" and "Paradise Tour"de Chocolate" Bike Ride may be purchased on-site at each event. Pre-Event Tickets and Registrations are available on the Paradise Chocolate Fest website (www.chocolatefest.us) with payments processed thru PayPal. Tickets and Registration are also available pre-event at Darlene's Fine Chocolates & Ice Cream, Joy Lyn's Candies and PIP Printing or from your favorite Candidate.
Driving Directions
Paradise ridge is nestled among tall green pines in the foothills of the Sierra Nevada Mountains in Butte County, overlooking California's Central Valley, approximately 10 miles east of Chico, 85 miles north of Sacramento and approximately 170 miles northeast of San Francisco.
The Paradise Chocolate Fest is located at Terry Ashe Park, 6626 Skyway Road, Paradise, CA 95969.
We suggest that you use MapQuest for exact driving directions from your home.
Ride the B-Line Bus to the Fest!
From Chico to Paradise, $3.75 round-trip. Visit www.blinetransit.com for schedule.
Where to Park
FREE PARK & RIDE Shuttle! 9:00 am – 4:30 pm (over 2,000 free parking spaces!)
Paradise High School, 5911 Maxwell Drive & First Assembly of God Church, 955 Elliott
FREE CHOCOLATE FEST PARKING LOTS! - St. Thomas More Church, 767 Elliott Road 9 am – 4 pm
Wood Heat & Spa, 6426 Skyway 9 am – 5 pm ● Vet's Hall Parking Lot, 6550 Skyway 9 am – 5 pm
Where to Stay - "Official Paradise Chocolate Fest Lodging"
Admission - $5.00 • Children 4 & Under – Free.
Admission Includes - Free Chocolate Samples! Free Chocolate Pie & Ice Cream Eating Contests!
Free Kidz-Zone Bounce House & Super Slide, Carnival Games, Crafts & Prizes!
Musical Concerts & Demonstrations on 3 Stages! Free Raffle Prizes! Free Parking! Free Park & Ride Shuttle!
Support of Educational, Enrichment, Recreational & Leadership Organizations benefiting Youth on the Ridge.
Additional Highlights – Lollipop Ice Cream Shoppe, Chocolate Chase Fun Run/Walk, Chocolate Pancake Breakfast
Textile Art Show, Chocolate Cuisine Challenge, King & Queen Coronation, Art & Craft Vendors, Delicious Food …!!!
PARK RULES
NO PETS (Service dogs only. No therapy dogs.)
Bicycle Riding, Skateboarding or Roller skating.
Smoking, Alcohol or Drugs
2018 Beneficiaries to be published Feb 1.
2017 Beneficiaries - A Simple Gesture - Food Bank, Achieve Charter School - Fine & Performing Arts programs, Boy Scouts Troop #316 - Summer Camp Scholarships, Tents & Equipment, Boys Scouts Troop #770 – High Adventure Summer Camp, Scholarships & Equipment, Children's Community Charter School, Cub Scouts Pack #316 – Summer Camp Scholarships, Achievement awards, Evergreen 6 Academy – Academic & Environmental Education, Girl Scouts – Summer Camp, Community Service projects, Scholarships & Awards, Gold Nugget Museum – Pioneer School & Maidu programs, Northern California Ballet – Scholarships & Production costs, Paradise Charter Middle School, Paradise Dancer's – Scholarships & Production, Paradise Friends of the Library, Paradise High School Girls Basketball – Uniforms, Transportation & Tournament fees, Paradise High School Chorus, Paradise Host Lions Club – Vison Screening, Kases for Kids, Backpacks, Paradise Piranhas Swim Team – Scholarships & Equipment, Paradise Rotary Interact – Community Service projects, Rainbow Girls, Ridgeview High School Rangers.