Foundation History & Achievements
YOUTH ON THE RIDGE COMMUNITY FOUNDATION
Dedication, vision, chocolate …. mix those together, stir in a generous helping of community support for children, and serve up the 15th Annual Paradise Chocolate Fest, scheduled for Saturday, May 9th 2020 at Terry Ashe Park, Paradise. Held each Spring, the multi-award winning Chocolate Fest promises chocolate indulgence, festive delight and plenty of "sugar-coated fun" for all ages. Most importantly, proceeds raised from the Paradise Chocolate Fest provide much-needed funds for youth programs in our community.
The Paradise Chocolate Fest was founded in 2006 by Bill and Pa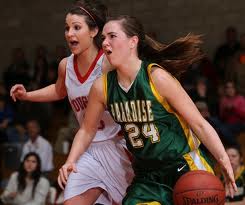 m Hartley, owners of Joy Lyn's Candies with the support of a multitude of community volunteers to benefit the Boys & Girls Club of Paradise Ridge.
Paradise Chocolate Fest, Inc. became its own non-profit agency in 2010 to benefit organizations that provide educational, enrichment, recreational and leadership opportunities to youth on the Paradise Ridge. From scholarships to upgraded computers, to new sports uniforms, buses for field trip outings, musical instruments, leadership programs, food banks, vision screening and more, revenues ultimately reach out to impact the lives of thousands of youth on the Ridge, their families and our community.
To better reflect the vision and mission of the organization, in July 2014, Paradise Chocolate Fest made a corporate name change to

"Youth on the Ridge Community Foundation, Inc."
Youth on the Ridge Community Foundation is a non-profit organization, dedicated to assisting one of Paradise's most precious resources, our youth. Through the annual Paradise Chocolate Fest, grant opportunities, corporate donations and community support, "Youth on the Ridge Community Foundation" provides vital support to organizations that rely on the Chocolate Fest as a major source of annual fundraising.
The need for support of youth services on the Ridge is great ... Now, more than ever! On November 8, 2018 Paradise suffered the most destructive wild-fire in California history. Our hearts are broken over the loss and devastation that our community has experienced thru the Camp Fire. However, while much of the physical aspect of our Town is currently gone, our spirit remains. We remain committed to providing enduring support to our youth.
We are dedicated to rebuilding and reinforcing the foundations of a happy childhood. The youth organizations the Paradise Chocolate Fest benefits serve not just the kids and teens, they support families, and provide a sense of belonging. These things are more important than ever for our traumatized youth. As homes, businesses and schools are rebuilt, with our community's help, we will continue to supply enduring support to the organizations that provide the fun, life lessons and memories that our children and teens deserve.

In the past 10 years alone, the Paradise Chocolate Fest has distributed over $230,000.00 to 54 non-profit organizations - supporting music & academic programs, scholarships to summer camp and dance classes, youth leadership training, sports equipment, food banks, upgraded computers and much, much more.
The Paradise Chocolate Fest would not be the success that it is without friends of the Fest who share in the common vision of benefiting youth in our community. "Thank You!" for your support.
2020 Paradise Chocolate Fest Beneficiaries –
Achieve Charter School
Boy Scouts Troop 316
Boys Scouts Troop 770
Children's Community Charter School
Cub Scouts Pack 316
Cub Scouts Pack 770
Girl Scouts
Gold Nugget Museum
Paradise Elementary PTO
Paradise Elks Lodge
Paradise Friends of the Library
Paradise High School Band
Paradise Host Lion's Club
Paradise Junior Football
Paradise Piranhas Swim Team
Paradise Recreation & Park District
Paradise Rotary Interact
Paradise Stronger
Rainbow Girls
Ridgeview High School Rangers
Accomplishments & Recognition
Past winner of two international awards at the Retail Confectioners International Chocolatiers Convention and Expo held in Hershey, Pennsylvania, the Paradise Chocolate Fest is the place to indulge your love of chocolate.
Paradise Chocolate Fest Cookbook was awarded "1st place Community Cookbook in the Nation" by Morris Press Publishing Co. ($5,000 award) and "1st place Regional Award by Tabasco Co. ($2,000 award). The Paradise Chocolate Fest has recently published our 2nd Edition Cookbook – Paradise Chocolate Fest Cookbook II "A Second Serving".
American Profile Magazine has featured the Paradise Chocolate Fest as one of the top 2 events in the state of California during the month of May.
Butte County Tourism has distinguished the Paradise Chocolate Fest as a leader in bringing visitors to the region.
Cal Expo, California State Fair ranks Paradise Chocolate Fest as one of the "Top Festivals in the Golden State!".
P.O. Box 8188 Chico, CA 95927 • 530/342-4896
www.chocolatefest.us • info@chocolatefest.us
IRS Tax Exempt - #27-0772654