Get There
Tickets & Registration to Fest events!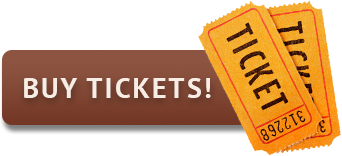 Tickets & Registration for this year's Fest events are available at Paradise Chocolate Fest website with payments processed thru PayPal or contact the Fest office at 530/342-4896 or info@chocolatefest.us.
"An Evening of Chocolate, Wine & Brews!" Saturday, May 2nd 7-10 pm Paradise Community Park. Tickets - $50 p/p &/or VIP Table Sponsorships (8 guests) $650.
"Paradise Chocolate Fest", Saturday, May 9th 9 am - 5 pm Terry Ashe Park, Paradise General Admission $5. ages 4 & under free. May be pre-purchased or at the Fest.
Driving Directions
This year's "Paradise Chocolate Fest" and "An Evening of Chocolate, Wine & Brew" Gala Benefit Dinner are being hosted by Gold Country Casino Resort, 4020 Olive Hwy. Oroville, California 95966.
Oroville is situated in the upper Sacramento Valley at the base of the Sierra Nevada foothills, alongside the Feather River, and adjacent to Lake Oroville the third largest lake in the state. Oroville is positioned off of Highway 70 and is in close proximity to Highway 99, which connects Butte County with Interstate 5, which travels the length of California. Oroville is 24 miles southeast of Chico, 65 miles north of Sacramento and approximately a 2.5 hour drive from both the San Francisco Bay Area and Reno. We suggest that you use MapQuest for exact driving directions from your home.
Where to Park
FREE PARK & RIDE Shuttle! 9:00 am – 4:30 pm (over 2,000 free parking spaces! Free Shuttle ParkingLocations to be announced by May 1st.
Where to Stay - "Official Paradise Chocolate Fest Lodging"
Gold Country Casino Resort, 4020 Olive Hyw. Oroville, CA 95966 800/334-9400
Holiday Inn Express & Suites Lake Oroville, 550 Oro Dam Oroville, CA 95965 530/534-5566
Hotel Diamond 220 W. 4th Street Chico, CA 95928 530/893-3100
Oxford Suites 2035 Business Lane Chico, CA 95928 530/899-9090
Park/Fest Rules
NO PETS (Service dogs only. No therapy dogs.)
NO Bicycle Riding, Skateboarding or Roller Skating
NO Smoking, Drugs or *Alcohol (*Alcohol Only Allowed in Chocolate Fest Wine & Beer Tasting Tent) NO Weapons of any kind.
These Public Safety Policies will be strictly enforced.
2020 Beneficiaries - Achieve Charter School, Achieve Charter High School, Boy Scout Troop #316, Boy Scout Troop #770, Children's Community Charter School, Cub Scout Pack 316, Cub Scout Pack 770, Girl Scouts, Gold Nugget Museum, Paradise Elementary PTO, Paradise Elks Lodge, Paradise Friends of the Library, PHS Academic Decathlon Team, PHS Athletic Teams, PHS Link Crew, PHS Student Leadership, Paradise Host Lions Club, Paradise Intermediate Evergreen 6 Academy, Paradise Intermediate School Web Program, Paradise Junior Football, Paradise Piranhas Swim Team, Paradise Recreation & Park District, Paradise Rotary Interact, Paradise Unified School District, Ponderosa Elementary PTO, Rainbow Girls, Reading Pals Paradise and Ridgeview High School Rangers.