Paradise Camp Fire Book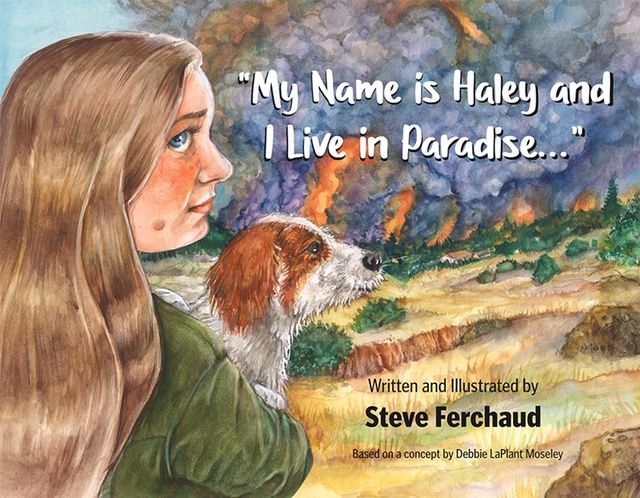 Price: $14.99
Shipping: $5.00
Remembering about all the beautiful things her hometown has to offer, Haley journals the adventures she has with best friends, Lucia Violet and Sam. It was all so perfect until that day – the day of the Paradise Camp Fire. Enjoy the journey through Paradise from their perspective of hope, resilience, and optimism in this superbly written and illustrated book by Steve Ferchaud, a Camp Fire survivor himself.
Based on a concept by Debbie LaPlant Moseley.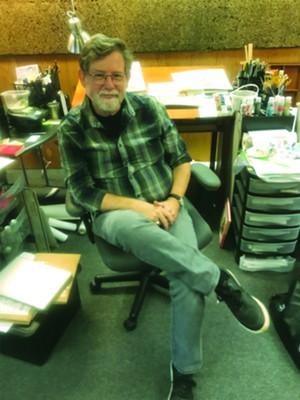 Photo Credit: Chico News & Review
Illustrator Steve Ferchaud has been creating illustrations for several different projects, including magazine and newspapers illustrations, book and magazine covers, and artwork for various labels and t-shirts. He has illustrated over thirty-five books, including the Benjamin Franklin Award winning book, The Carpenter's Legacy. He also received The Golden Quill Award for best illustrations for The Man Who Spoke to Cats, and NCPA Award for best illustrations for Joshua and Bigfoot. Steve is a Campfire survivor and is in the process of rebuilding back in Paradise.
"Hi, My Name is Haley" was generously written and published to benefit "Youth on the Ridge Community Foundation." The Foundation supports non-profit organizations that deliver educational, enrichment, recreational and leadership opportunities to youth on the Paradise Ridge. Since 2006
The annual "Paradise Chocolate Fest" has had tremendous community backing. In recent years, The Foundation has contributed nearly a quarter-million dollars to youth programs on the Ridge.
Proceeds from this book will help the Foundation continue its efforts.
A special thank you to the families of Haley, Lucia Violet, and Sam, whose winning bids at an auction held during the "Evening of Chocolate, Wine & Brew" gala, determined our wonderful lead character and her friend's names and likenesses. Their generosity and support for the Paradise Youth on the Ridge Community Foundation, helped make this book possible.
Sponsors:
Paradise Elks Lodge, Paradise Friends of the Library, Rotary Club of Chico
Design donated by Les & Jessica Cummings, Digital Print & Design.
Editor:
Virginia Partain
Printing:
Digital Print & Design