Evening of Chocolate, Wine & Brew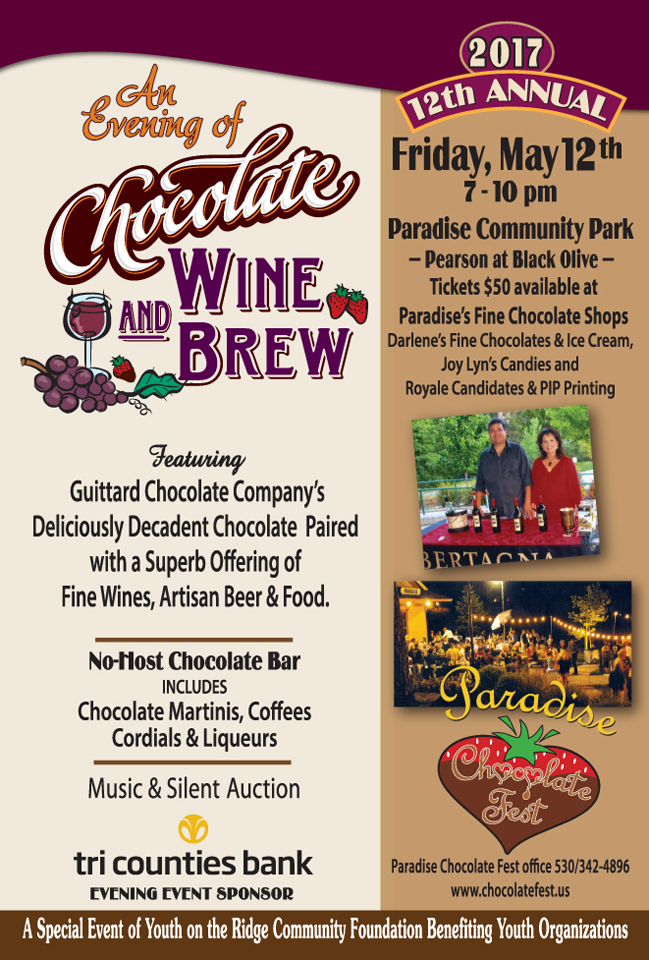 Buy your Evening of Chocolate, Wine and Brew Tickets NOTE tickets available at the event!
The date is Friday, May 12, 2017!
Print off your receipt and bring to the event. Your "will call" tickets will be available at the gate the evening of the event.
Your purchase helps numerous youth organizations on the Paradise Ridge. If there is a problem with your purchase please contact us immediately at info@chocolatefest.us or call at 530.342.4896.